We wanted to help the cause so we designed a fun, simple cowl kit. You get the pattern, yarn, and a super cute bag listing some of the reasons knitting is good for your heart! The cowl comes in three sizes.
It is the perfect gift finished or as a kit to remind the women in our lives to get our Heart's Checked!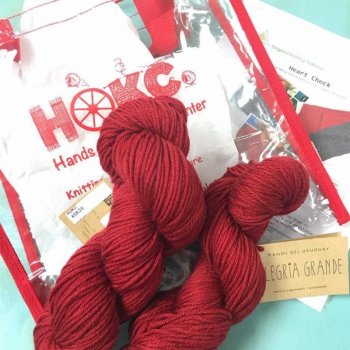 25% of the proceeds from the kit sales will be donated to the American Heart Association.
We have limited supplies!